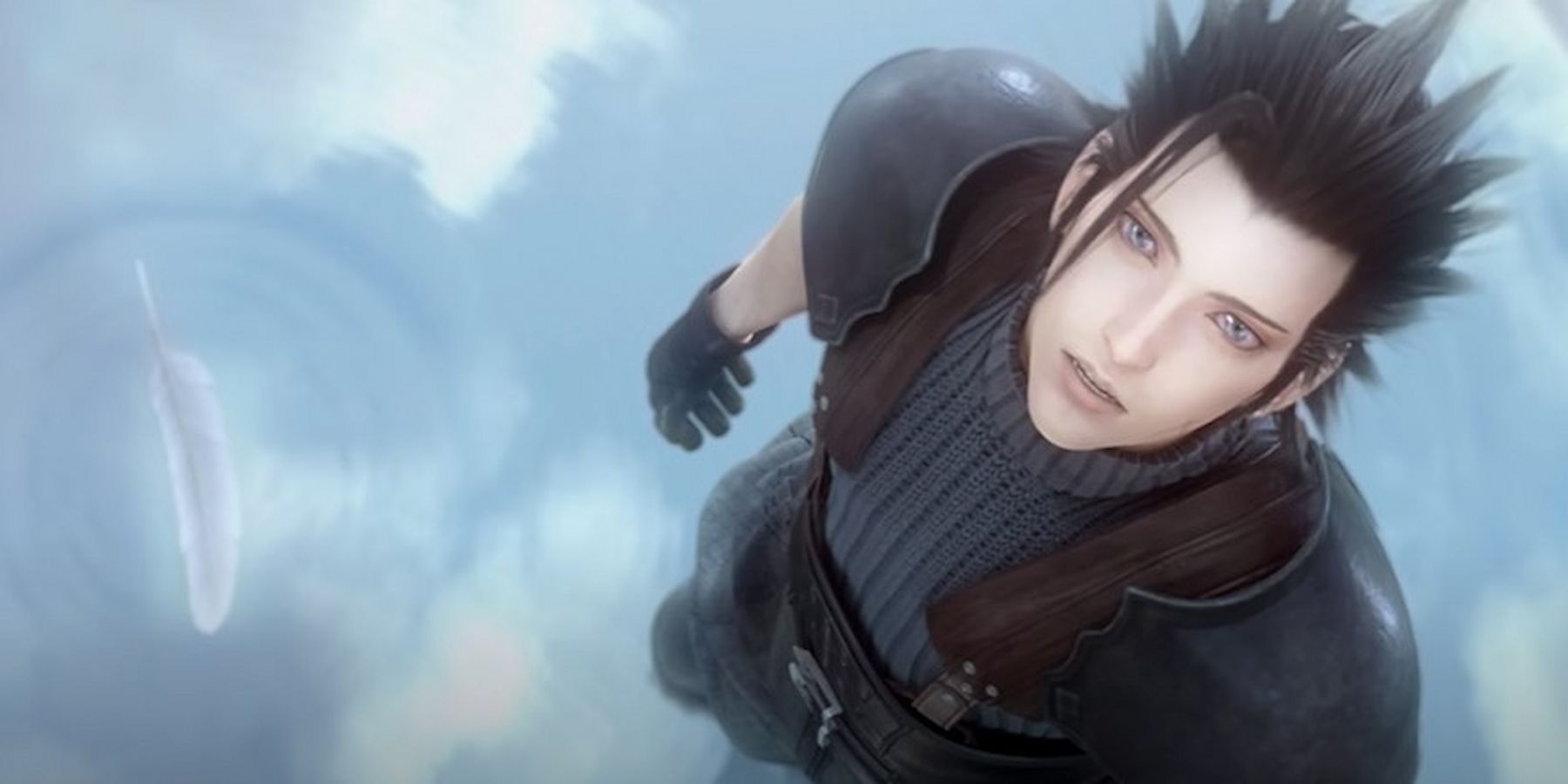 [ad_1]
Crisis Core: Final Fantasy 7 Reunion gets a very story-heavy launch trailer a full two weeks before the game actually hits shelves.
Square Enix has released the launch trailer for Crisis Core: Final Fantasy 7 Reunion two weeks ahead of its official release date. Launch trailers are typically released days in advance of a game's release, but a new trend has been set of late to post a launch trailer at least a couple of weeks ahead of release. New fans of Final Fantasy 7 hoping to jump into the game blind, however, may be frustrated with the spoiler-heavy trailer.
Crisis Core: Final Fantasy 7 Reunion has been described by Square Enix as more than a remaster & the newest trailer further showcases how much of an improvement the title is over its original PSP iteration. Players will have the chance once again to take on the role of series protagonist Cloud Strife's friend & mentor Zack Fair in a story set seven years before the original Final Fantasy 7. Along with a refinement to Crisis Core's iconic combat system is a rescore of the game's soundtrack & fully overhauled cutscenes with HD graphics.
RELATED: Final Fantasy 7 The First Soldier Is Shutting Down
The launch trailer shows off the game's new visuals in all their glory with a combination of story cutscenes & gameplay accompanied by Ayaka's melancholic anthem "Why." The story beats covered in the trailer go into more detail about the nature of Angeal & Genesis' betrayal & the corruption that lies at the heart of Shinra, familiar story beats for those that played the original game in 2008. The trailer also offers a glimpse at Sephiroth's descent into madness & the game's tragic conclusion.
Digital pre-orders for Crisis Core: Final Fantasy 7 Reunion are now live on all platforms including Nintendo Switch, & players have the option to pick up the newly unveiled Digital Deluxe Edition. Pre-ordering the game will allow players to access the powerful Dark Thunder, Dark Fire, & Dark Blizzard Materia early in the game. The Digital Deluxe Edition will include the full game alongside a digital art book & the game's soundtrack.
Releasing launch trailers a few weeks ahead of release may be the new norm for the industry but the newest trailer for Crisis Core: Final Fantasy 7 Reunion is about as spoiler-filled as it gets. Final Fantasy 7 Remake attracted a lot of newcomers to the series who may be disappointed that the new trailer practically gives away the game's conclusion. Still, the remastered Crisis Core looks absolutely stunning & is sure to tuck on the heartstrings of new & old fans alike while setting the foundation for next year's Final Fantasy 7 Rebirth.
Crisis Core: Final Fantasy 7 Reunion launches on December 13 for PC, PS4, PS5, Switch, Xbox One, & Xbox Series X/S.
MORE: How Final Fantasy 7 Rebirth Should H&le The Gold Saucer
[ad_2]
Source link
gamerant.com
#Final #Fantasy #Reunion #Launch #Trailer #Weeks #Release