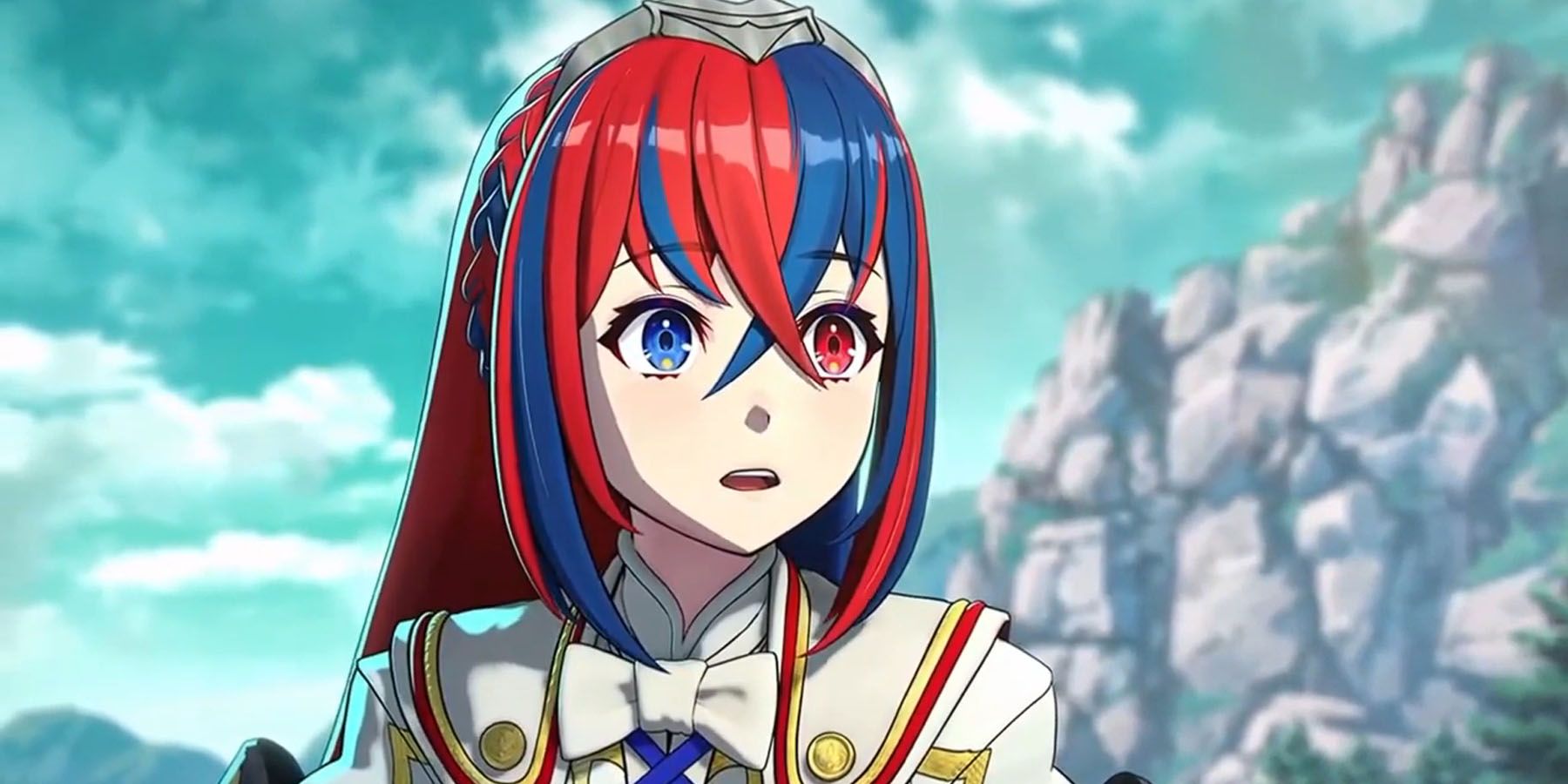 [ad_1]

Fire Emblem Engage shares a preview of some animated cutscenes that feature two new characters that will be in the game.
Nintendo & Intelligent Systems share a new set of animated cutscenes from Fire Emblem Engage that introduce two new characters that players will meet in the game. These two characters have been shown in previous Fire Emblem Engage trailers, confirming a connection with the game's protagonist, Alear. With the new game launching next year, the official Fire Emblem Twitter account has been revealing plenty of characters new & old that will be a part of the narrative.
These official character profiles for Fire Emblem Engage list their voice actor, along with a brief biography about their history & personality. These are usually followed up by a video about their gameplay along with a support conversation. The latest previews shared by the official Twitter account (with translations provided by Twitter user @ljbtqiaplus) focus on two characters that seem like they won't be playable – Lumiere & Vale.
RELATED: Fire Emblem Engage Introduces New Character Etie
According to a translation of Lumiere's profile, she is the Queen of the Divine Dragons who rules over the l& of Lithos, & is Alear's mother. She had helped the humans who were fighting in a war against the Fell Dragon a thous& years ago before the events of the game. A cutscene shows that once Alear has awakened, they are besieged by a number of undead soldiers, until they are saved an attack by the Divine Dragon. The dragon then transforms back into Lumiere's humanoid form, relieved that Alear has awoken from their slumber. Her official bio states that she is voiced by Kotono Mitsuishi, the voice of Misato from Neon Genesis Evangelion, Usagi in Sailor Moon, Boa Hancock from One Piece, among other famous roles.
Another cutscene shows Alear being attacked from behind by another undead soldier until a magic blast blasts it away. The magic was cast by a mage known as Vale, who simply asks if Alear is okay. She is described as a mysterious girl in Fire Emblem Engage who appears to be traveling & searching for someone. The official bio notes her voice actor to be Reina Ueda, who has voiced Ganyu from Genshin Impact, Kanao Tsuyuri from Demon Slayer, Akane Shinjo from SSSS. Gridman, among others.
Many noted however, as seen in Fire Emblem Engage's Divine Dragon trailer, Lumiere is going to die at the beginning of the game, following the footsteps of other Fire Emblem mothers. The aforementioned trailer starts with her death & then asks Alear to find the 12 Emblem Rings to restore their scattered memories. Vale's playable status seems to be uncertain at this time, as the official Twitter account only shared the cutscene she appeared in instead of gameplay footage.
Fire Emblem Engage is launching on the Nintendo Switch January 20, 2023.
MORE: Fire Emblem Engage Brings a New Level of Strategy to Using Attack Arts


[ad_2]

Source link gamerant.com
#Fire #Emblem #Engage #Shares #Cutscenes #Characters