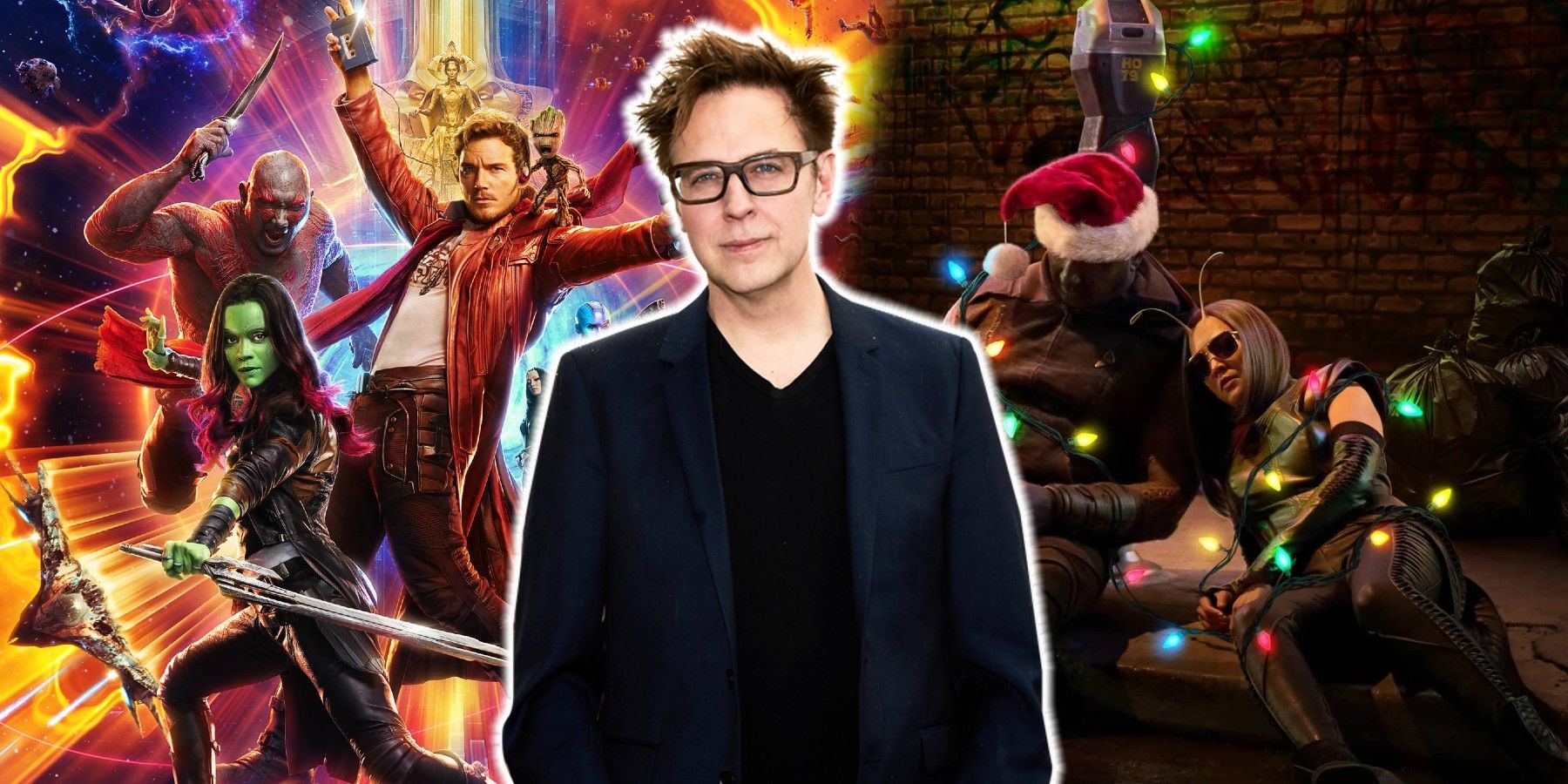 James Gunn has done some Incredible things with The Guardians of the Galaxy, & he is pretty satisfied with how the MCU story will end.
With Guardians of the Galaxy Vol. 3 finally nearing its debut, director James Gunn says he feels content with how things have gone & how he gets to wrap up the stories he's been telling all these years. 2014 saw him transform the relatively niche team of comic book heroes into mainstream household names, & now it looks like his work is just about done.
In a recent interview, Gunn spoke about both the upcoming Guardians of the Galaxy Vol. 3 & the recently-released Guardians of the Galaxy Holiday Special. But more than just hyping up the two projects, he got a little personal & mused about his time with the franchise. Even if the characters move on to new iterations from different directors, this is still the end of a pretty significant chapter in the Marvel Cinematic Universe, & Gunn is happy with where he's leaving things, as well as how the Guardians of the Galaxy Holiday Special will lead into Vol. 3.
RELATED: Guardians Of The Galaxy 3: 7 Things You Need To Know About Adam Warlock
"I feel really comfortable," Gunn said when speaking with Deadline about his feelings on the upcoming conclusion. "I feel really good. We did this. I think this is a bit of goofy fun that the Guardians needed as an aperitif for Volume 3, which is an enormous film. I had a plan from the beginning." Considering how well the Guardians of the Galaxy films have flowed into each other so far (& are often the reason some people love Marvel movies), it's believable that Gunn had things mapped out from the start. But what about the character stories themselves?
Well, it looks like a proper conclusion is in store for at least one of them. "The reason why I needed to finish this is because I love the character of Rocket more than any character I've ever dealt with before," Gunn continued, "& I needed to finish his story & that is what Volume 3 is about. I absolutely needed to do it, & I think we've done it in a spectacular way that I can't wait for people to see." As one of the most iconic talking animals in sci-fi, Rocket Raccoon quickly won the hearts of audiences with his clever writing from Gunn & snarky vocal performance by Bradley Cooper. So a satisfying payoff to his story would be most welcome.
But what can fans expect from the characters once Gunn's time with them is over? Well, it's hard to say. "It's not ever going to be the same group of characters for a lot of different reasons," Gunn bluntly admitted. "Who knows what will happen with the Guardians franchise in regards to future characters, but in terms of this group of characters, this is the end of their story."
Guardians of the Galaxy's familiar Gunn-style theme of found family among misfits is one that many people quickly found themselves vibing with. So it will be a bittersweet moment when that ragtag group of unlikely heroes finally reaches the emotional climax of their story. But the emphasis is sure to be on the sweet side.
The Guardians of the Galaxy Holiday Special premieres on Disney Plus on November 25, 2022, & Guardians of the Galaxy Vol. 3 will release in theaters on May 5th, 2023.
MORE: 5 Movies That Subvert The "Good Guys Always Win" Trope
Source: Deadline
Source link
gamerant.com
#James #Gunn #Comfortable #Finishing #Guardians #Galaxy #Story