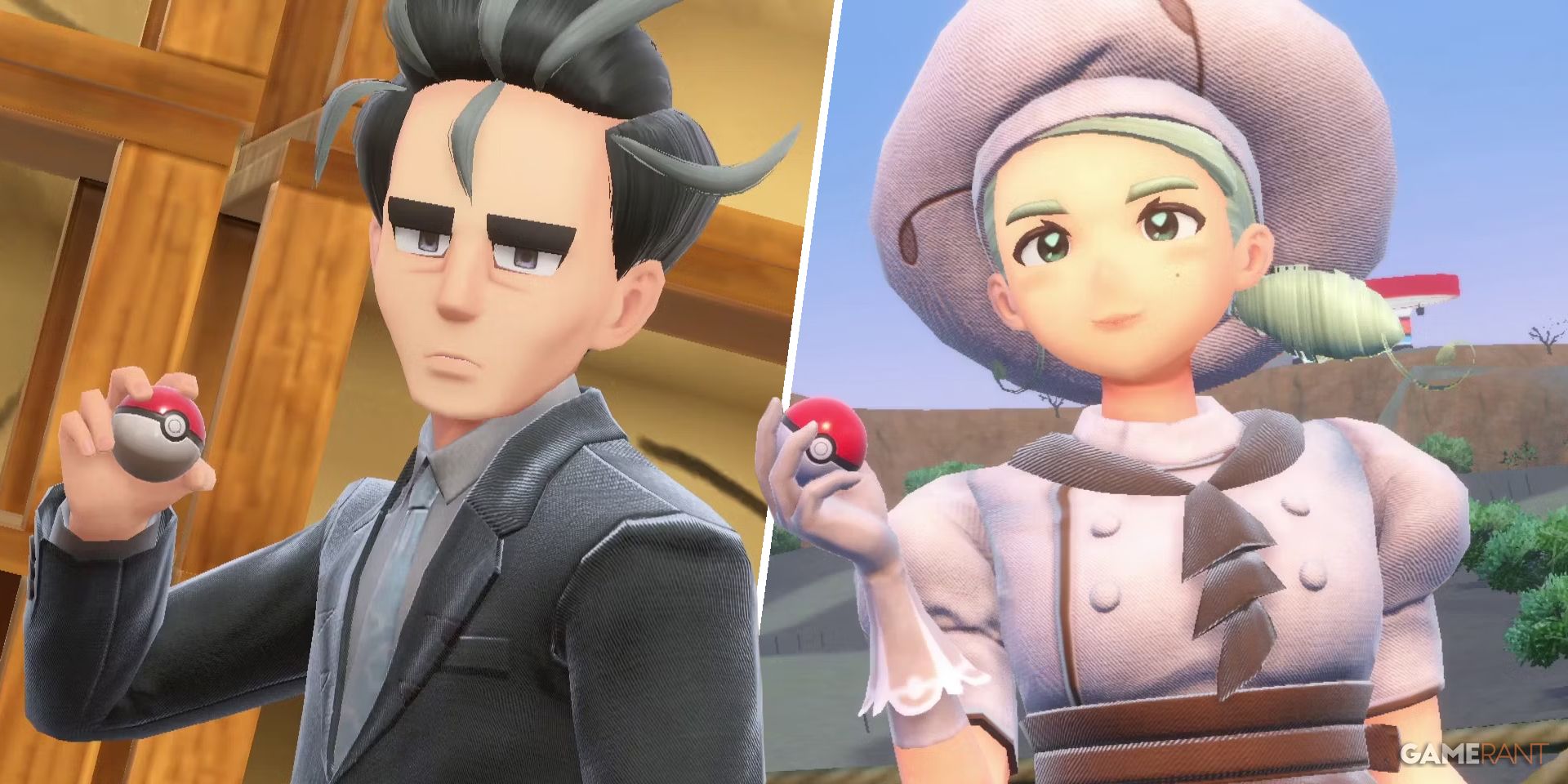 [ad_1]
Much like in earlier games, Pokemon Scarlet & Violet players will be able to challenge all eight gym leaders to a rematch after finishing the game.
Much like in all of the previous Pokemon games, Pokemon Scarlet & Violet allow players to rematch all eight Gym Leaders after completing the main story. Players won't have to retake the gym tests upon returning to each gym, though they will find that the Gym Leaders are all considerably stronger than they were the first time around, with each one now boasting four level 65 Pokemon as well as a level 66 Tera Type. With this in mind, there is no optimal gym order when it comes to Gym Leader rematches.
RELATED: Pokemon Scarlet & Violet: The Strongest Pokemon in the Paldea Pokedex (& Where to Find Them)
The good news is that although each gym leader's rematch team is considerably stronger, they all still suffer from the same weaknesses. As a result, those with a good grasp of type effectiveness should have very little trouble taking them down even if their Pokemon are a little under-leveled. It's well worth doing so too, as beating all eight gym leaders' rematch teams in Pokemon Scarlet & Violet will unlock the Academy Ace tournament: a special post-game event that players can repeat as many times as they like in order to farm money & XP.
Just like in their initial battles, each gym leader will use their Tera Type Pokemon last when challenged to a rematch. Their Tera Type will always match the main type used by the gym leader.
Katy's Rematch Team (Cortondo Gym)
Brassius' Rematch Team (Artazon Gym)
Iono's Rematch Team (Levincia Gym)
Kofu's Rematch Team (Cascarrafa Gym)
Larry's Rematch Team (Medali Gym)
Ryme's Rematch Team (Montenevera Gym)
Tulip's Rematch Team (Alfornada Gym)
Grusha's Rematch Team (Glaseado Gym)
Pokemon Scarlet & Violet are available now for the Nintendo Switch.
[ad_2]
Source link
gamerant.com
#Rematch #Gym #Leaders #Beat