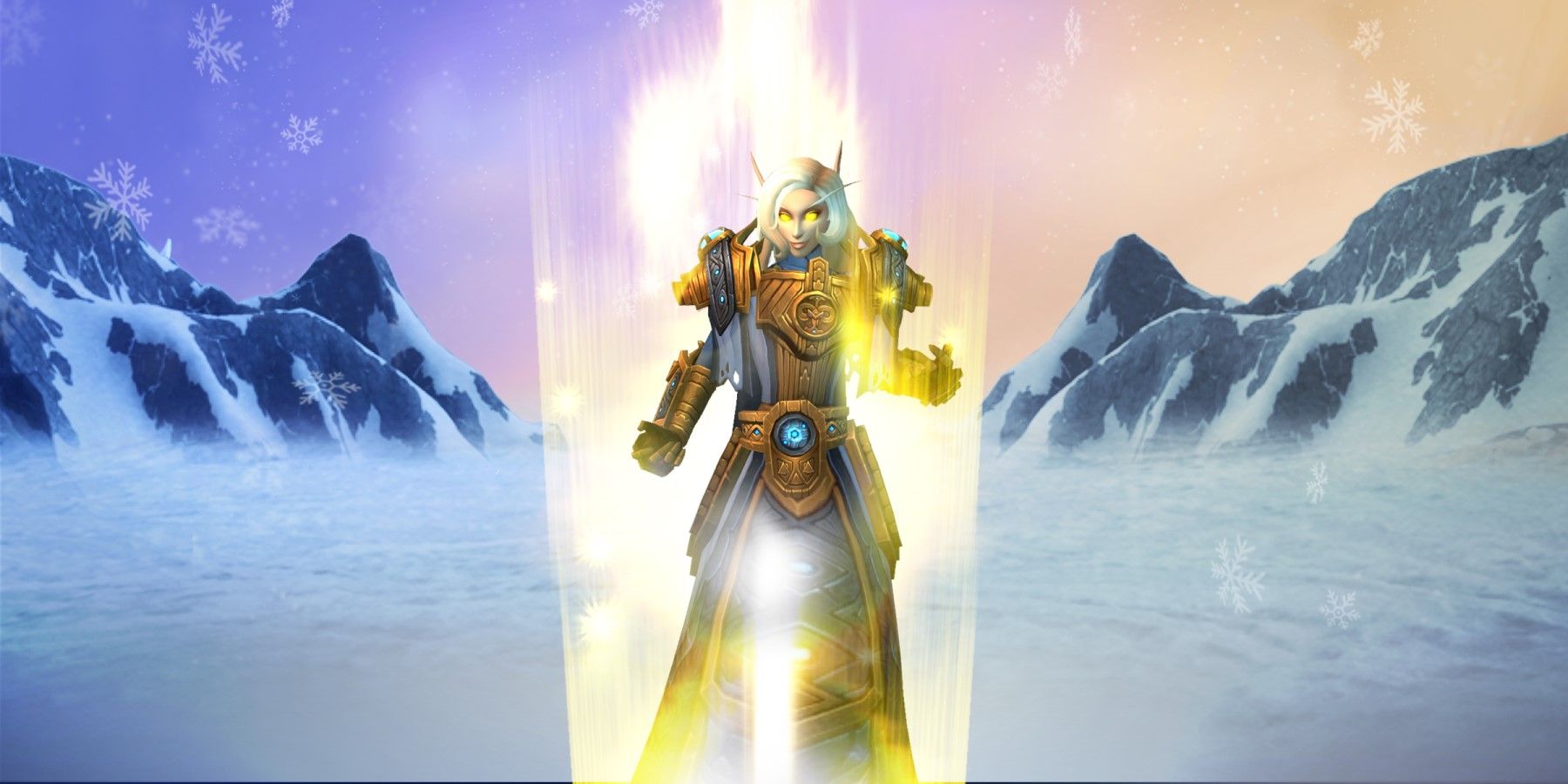 World of Warcraft drastically reduces the amount of experience needed to reach level 60 in Dragonflight, making the process easier than ever before.
Leveling in World of Warcraft is easier than ever in Dragonflight. As of phase two of the Dragonflight pre-patch, the amount of experience to level up in World of Warcraft has been drastically reduced.
In the World of Warcraft: Dragonflight beta & Public Test Realm, players noticed they were able to level up below level 60 much faster than before. After comparing the experience required to gain each level, players found the amount was dramatically reduced, with some levels requiring more than four times less XP.
RELATED: World of Warcraft Debuts Dragonflight Launch Cinematic
Though levels 60 & below all had their experience totals reduced, the most dramatic reduction occurred between levels 50 & 60. Wowhead broke down the exact experience requirements to gain each level before & after the new Dragonflight patch & saw a drastic change: the XP requirement for each level had a reduction of between 74% & 78%. This massive change in experience means World of Warcraft players can easily go from level 50 to 60 in a couple of hours, with some major quests giving over an entire level's worth of experience.
The experience requirement for each level below 50 was also reduced, but at less drastic levels. That said, with some levels having XP requirements reduced by as much as 40%, leveling will still be faster than it was before, even at lower levels. Though the 50% Winds of Wisdom experience buff is officially gone, players can still level faster than they could before with these new experience requirements. Players can also still benefit from the 18% experience buff from the Anniversary Event until Dragonflight's launch, & can still earn the bonus 10% from activating War Mode.
World of Warcraft: Dragonflight added more than just the dracthyr Evoker race class combo to the game. Players can now make Priest, Mage, & Rogue characters of every race. Experimenting with these races & classes will be even easier with the leveling process sped up, & World of Warcraft players also now have 10 extra character slots to fill with new alts. Once players reach level 60, they can participate in the Tempest Unleashed world event to earn catch-up gear to prepare for Dragonflight. Previously referred to as the Primal Storms, this limited-time event will allow players to fend off the Primalists & their elemental minions as they invade key locations across Azeroth. Players can hit the current level cap & participate in the event even faster once phase two of the pre-patch goes live after the weekly reset.
World of Warcraft is available now for PC. Dragonflight launches on November 28.
MORE: World of Warcraft Dragonflight – When The Primal Storms Pre-Expansion Content Starts
Source link
gamerant.com
#Reaching #Level #Takes #Time #Dragonflight